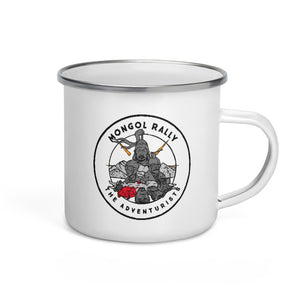 Mongol Rally Mug of Indestructible Mirth
Sale price Price $19.00 Regular price
This metal ceramic mug will help you consume the recommended daily allowance of 5 litres of tea before the clock nudges 12. Come noon it works just as well for imbibing the recommended 5 litres of Gin. The perfect vessel for the undercover drunk. It can also be thrown at people or inanimate objects to varying effect.

• Enamel coated steel
• Dimensions: height 8 cm (3.14″), diameter 8.25cm (3.25″)
• You must wash it with you handies.